I fell in love with the magic of natural dyes a few years ago, after trying different ways of personalising soft furnishing for La Baye des Anges.
After a professionalising course at Couleur Garance in Lauris, one of the pioneer center for re-appropriation of natural dye techniques, I started to put this studio together, in order to get to work with natural dyes..
After several advance courses in pattern making and dye fixation, I moved to open an on-line shop, www.meiline.fr , to showcase my creations.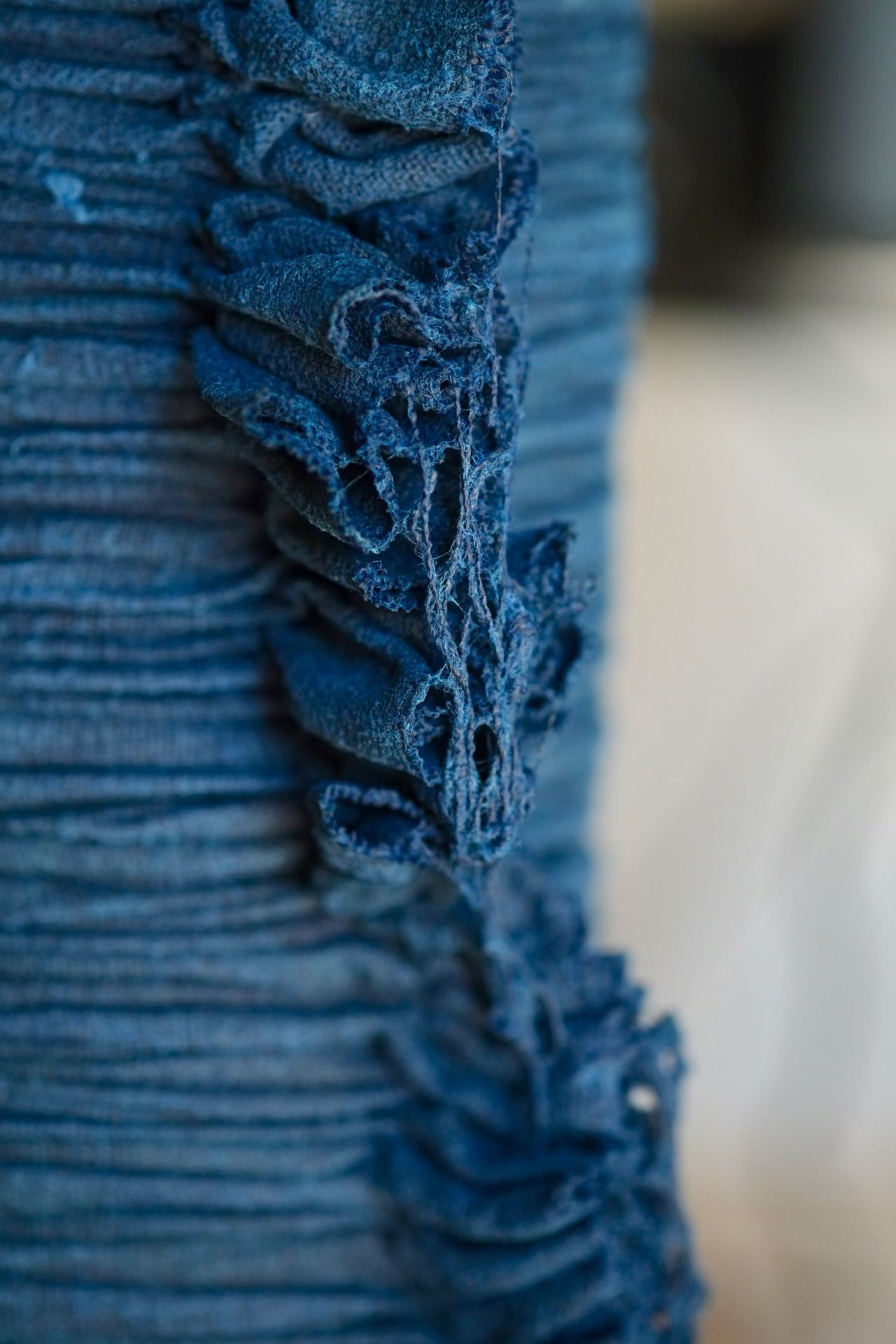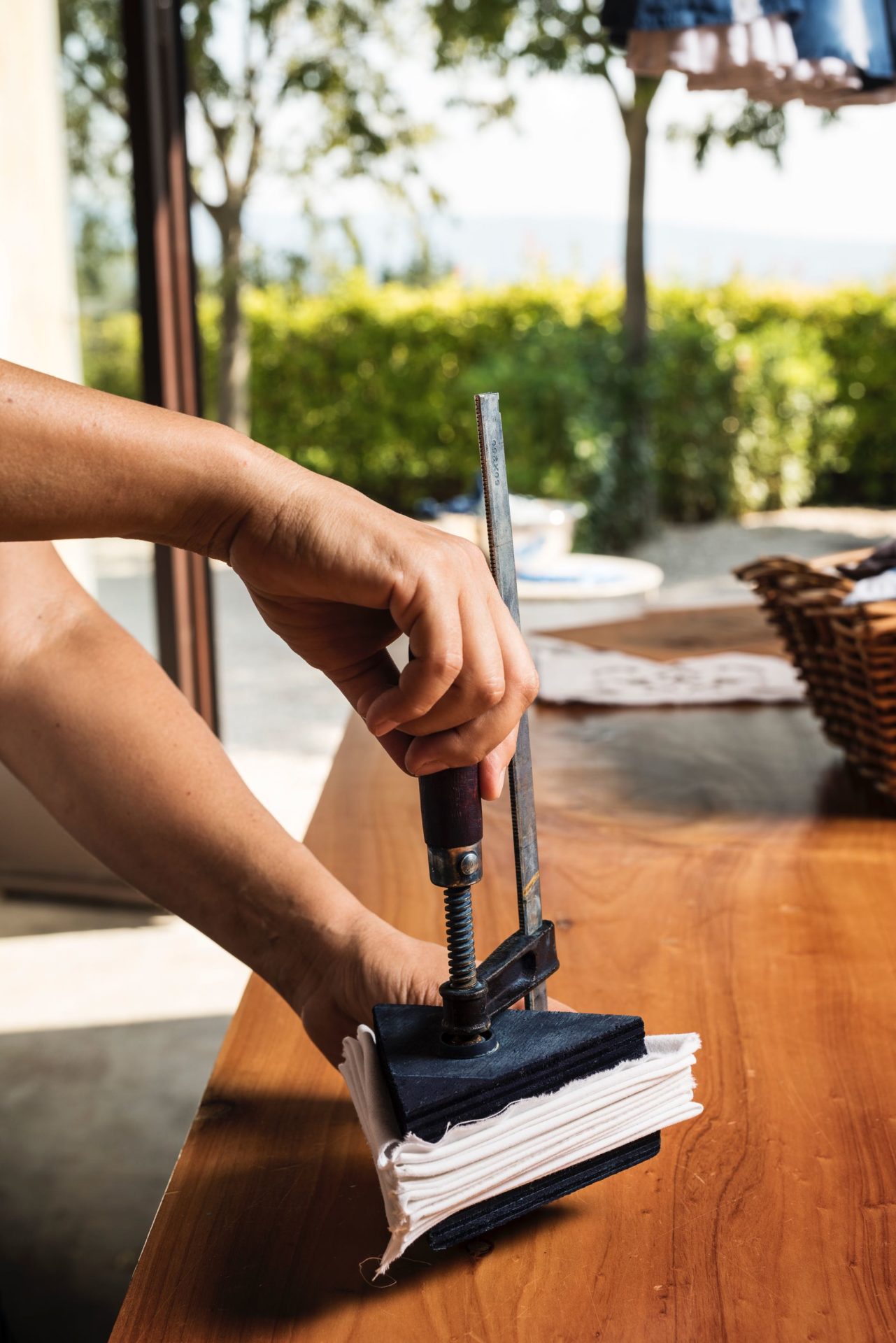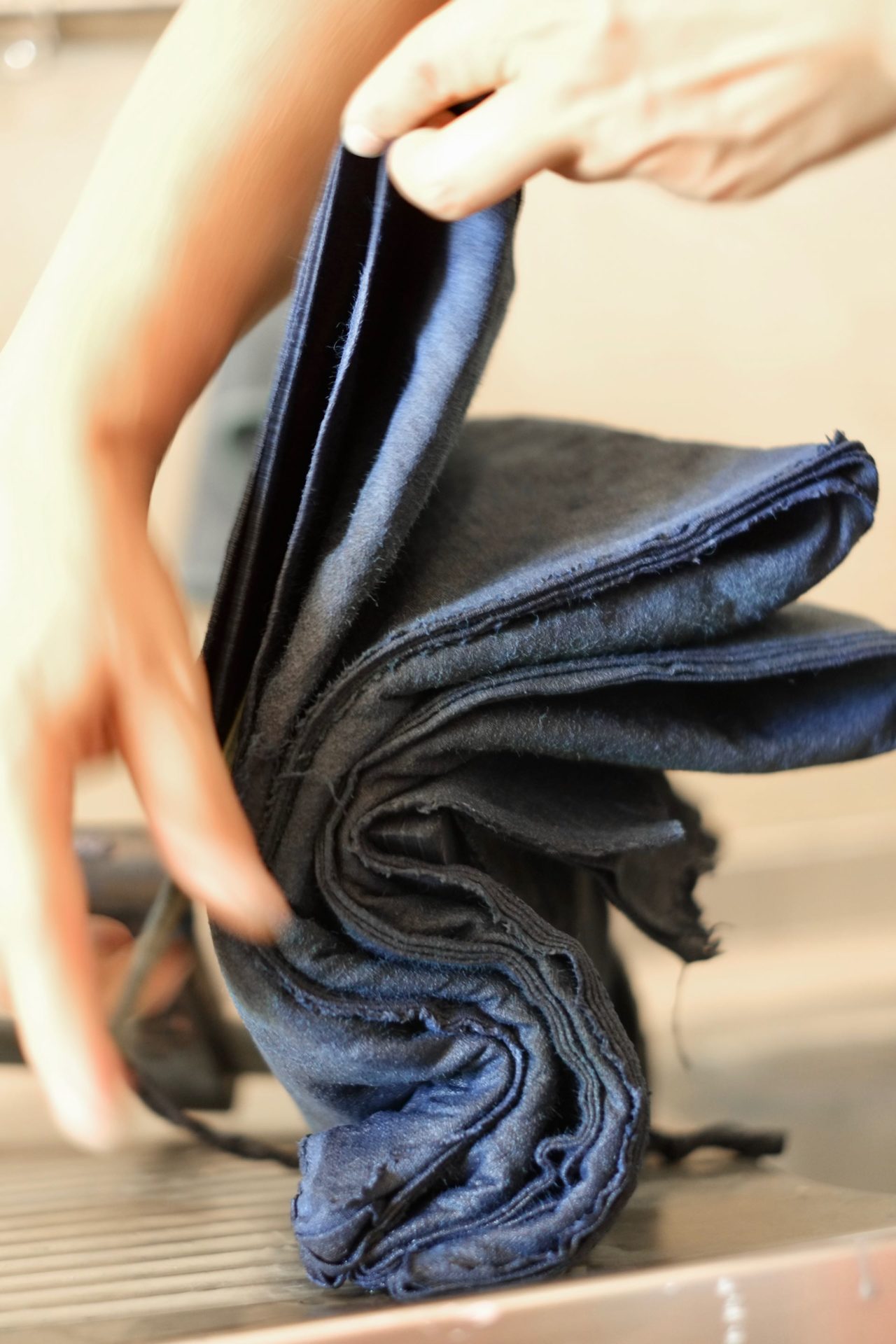 The studio is L'Échappée's neighbour, and you will be welcome to watch the process, and browse through the collection. Introductory course to natural dyes is also possible for an extra fee and if planned in advance.